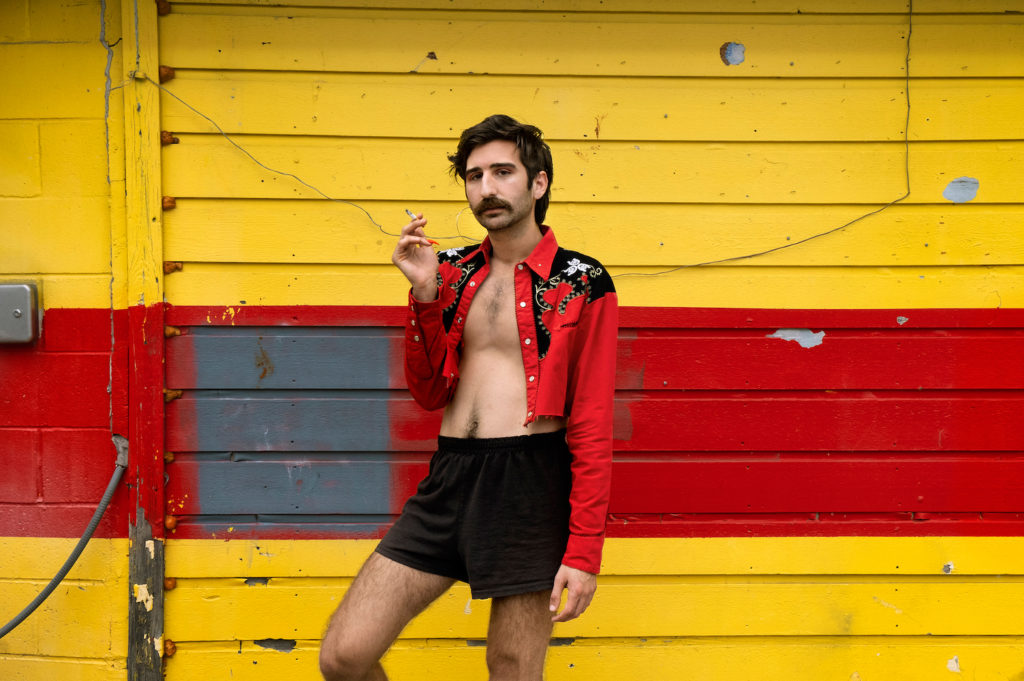 Colton, Austin, Texas 2019 / Plan américain
Scarlett Coten is the winner of the Leica Oskar Barnack Award 2016.
In 2019, Plan américain has been shortlisted in the Sony World Photography Awards in the Professional Portraiture category, and is finalist in the main prize in the PHmuseum Photography Grant, the Grand Prix ImageSingulières de la Photographie Documentaire, and the Bourse du Musée Albert-Kahn.
July 6- September 25, 2021
M / Mectoub & Plan américain, TAPIS ROUGE, Arles, France
December 2020
PHmuseum Editors' Top Projects of 2020: the most solid projects uploaded to our community this year: Plan américain
September 2020
Jury Award, Festival des Nuits Photographiques de Pierrevert, France
August 2020
Finalist Critical Mass 2020, US
July 15 – August 29, 2020
« Inside Out » Exhibition, Espace MLB, Arles Contemporain 2020, France
July 2020
Finalist Verazca Foto Awards, Sonogno, Switzerland
June 2020
Internazionale extra: « La fragilità dell' uomo arabo »
October 19-27, 2019
« Sony World Photography Awards Exhibition », Espace photographique de Sauroy, Paris, France
September 2019
PHmuseum, Story of the Week: Redefining Gender Stereotypes in Contemporary America.
July 2019
World Photography Organisation ITW: « To be a woman artist is to be a warrior »
June 15-16, 2019
'Mectoub' exhibited at YOYO: Palais de Tokyo, Paris / GANG OF WITCHES Festival « Patriarchy is burning »
June 2019
Finalist Grand Prix ImageSingulières de la Photographie Documentaire, France
May 2019
Finalist Bourse du Musée Albert-Kahn, France
April 18 – May 6, 2019
« Sony World Photography Awards Exhibition », Somerset House, London, UK
April 2019
Finalist, Main prize, PHmuseum 2019 Photography Grant
March 2019
Shortlist, Professional competition, Portraiture, 2019 Sony World Photography Awards
Feb 2019
« Chelsea International Photography Competition Exhibition », Agora Galerie, New York, US
Jan 2019
Selected Chico Hot Springs Portfolio Review, US
Dec 2018
WYWYMAGAZINE / Point of view: Scarlett Coten: « Plan américain » and « Mectoub »
Nov 2018
I-D: 5 photographers reimagining masculinity
Nov 2018
France Info: La femme du jour: Scarlett Coten, photographe
Nov 2018
Top 5 selected artists, « Chelsea International Photography Competition », New York
Nov 2018
« ALL THAT MAN IS – Fashion and Masculinity Now » Group exhibition, Photo Vogue Festival, Milano, Italia
Oct 2018
British Journal of Photography: Photo Vogue Festival: Embracing diversity and the many shades of masculinity
Sept 2018
Critical Mass Top 50
Sept 2018
« Looking at You: Intimate Portraiture »  Group exhibition juried  by Photographer Jess T Dugan in the frame of PHOTO–EMPHASIS, Corridor Gallery, Lamar Dodd School of Art, University of Georgia, Athens, US

May 2018
« Mectoub » and « Plan américain » in Vogue.it
May 2018
« Mectoub » in ELLE.it
April 2018
The New York Times Portfolio Review
April 2018
« Mectoub » in « Breach of Close »: Eluding Destiny
Dec 2017
FemmesPHOTOgraphes / Revue n°3
Dec 2017
« Mectoub » in CNN
Nov 2017
« Mectoub » in Art Emperor / Taiwan
Nov 2017
« Mectoub » in The Guardian
Oct 2017
Firecrackers : Female Photographers Now, Thames and Hudson Publication
Oct 2017
CultureSecrets Magazine: Interview
Sept / Nov 2017
« Mectoub » exhibited at the Institut du Monde Arabe, Paris / Second edition of the Biennial of Photography in the Contemporary Arab World
June 2017
« Mectoub » in Lomography Magazine
Dec 2016 / Jan 2017
« Mectoub » exhibited at Galerie Spree, Paris
Nov 2016
« Mectoub » exhibited at Paris Photo – Leica presents the Oscar Barnack Award 2016